About us: Discover the power of Flux Partners
One of the key mottos at Flux Partners is that everything should remain enjoyable. That doesn't mean that we don't take our work seriously. On the contrary. We believe in pursuing ambitions. working hard, thinking critically, and finding creative solutions. We never want to stand still and believe in the power of development. At Flux Partners, we always aim to make a difference for our clients, by achieving lasting impact and delivering sustainable results. We do this as a team. We are partners of each other and of our clients. We collaborate and in that environment, a positive atmosphere is crucial.
Contact us
We are the Redbull Racing of our industry
A team where strategy, innovation, and making an impact take precedence. Those who work with us understand what it's all about: achieving results in a collaborative harmony. At Flux Partners, the hunger for success is never satiated. We foster a culture of high performance, where the bar is set high, yet a collegial and energetic atmosphere prevails. There is mutual trust, which serves as the foundation for successful collaboration.
Flux Partners innovates with engaged employees who continually evaluate how things can be improved. And when success is achieved, it's celebrated together.
Our impact on projects
Everyone within our team creates their own impact.
Flux Partners consists of experienced professionals and young talents. Our people work together, spot opportunities, prepare, push boundaries, but above all, they have the freedom and responsibility to develop themselves with their own unique talents, to continually make a difference.
Every Flux colleague embraces this way of life; they are team players, innovative individuals who are not afraid to be critical and express their opinions. And, of course, they always aim for the best results.
Get to know our team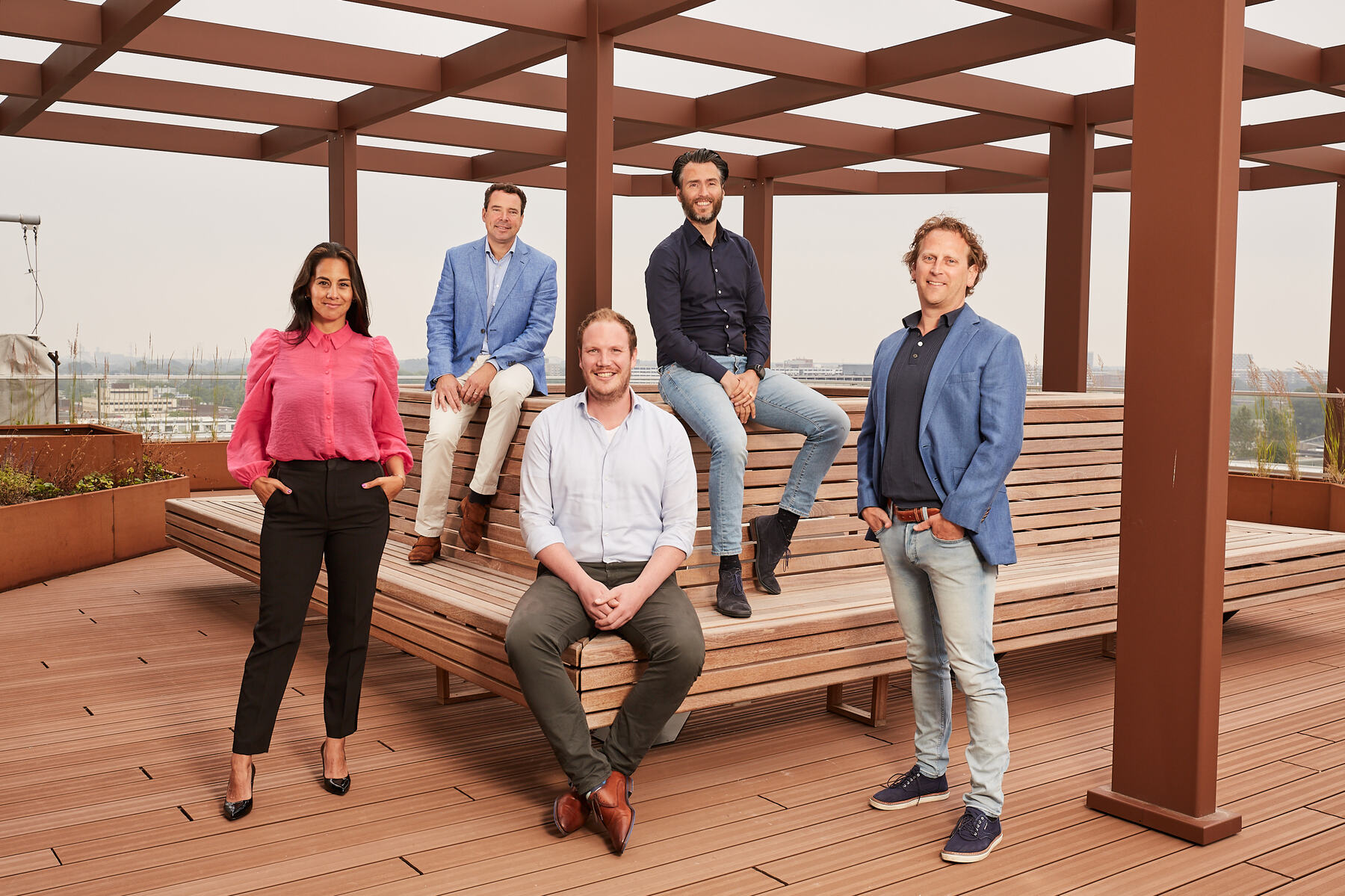 We are looking for new colleagues!
Do you prioritize making an impact? Are you organizationally sensitive, an enthusiastic individual who can rally people and advocate for various interests? Then, we are looking for you!
Can you envision yourself working with us and are you interested in making a career switch? We would be delighted to assist you in this process.
Check out our jobs
#FLUXFORCE
Flux Partners has people who bring us joy. People with knowledge. People with unique talents. And they aren't just any people; they are true Flux individuals.
We want to explain to everyone why and how Flux Partners operates the way we do. Our core. THE FLUXFORCE. It's a sum of everything. THE FLUXFORCE isn't something you need to search for; it's within you. You'll feel it naturally when you step into the world of Flux Partners or, even more so, when they step into your world.
This is about our mentality, culture, and the intrinsic values of our employees.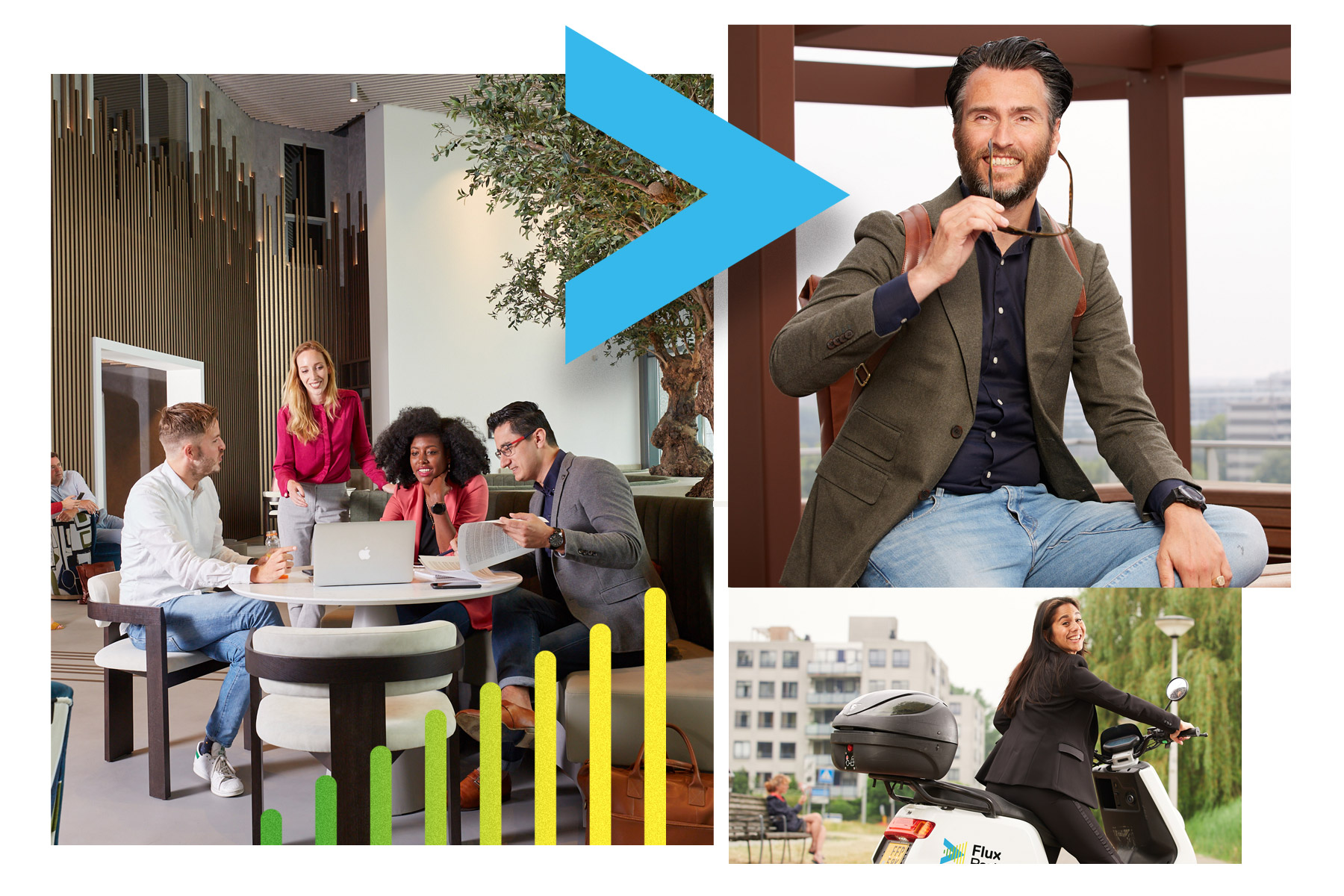 Our core values
At Flux Partners, we know what hard work is, but it has to remain enjoyable. To get a sense of our atmosphere, you should take a look at our core values.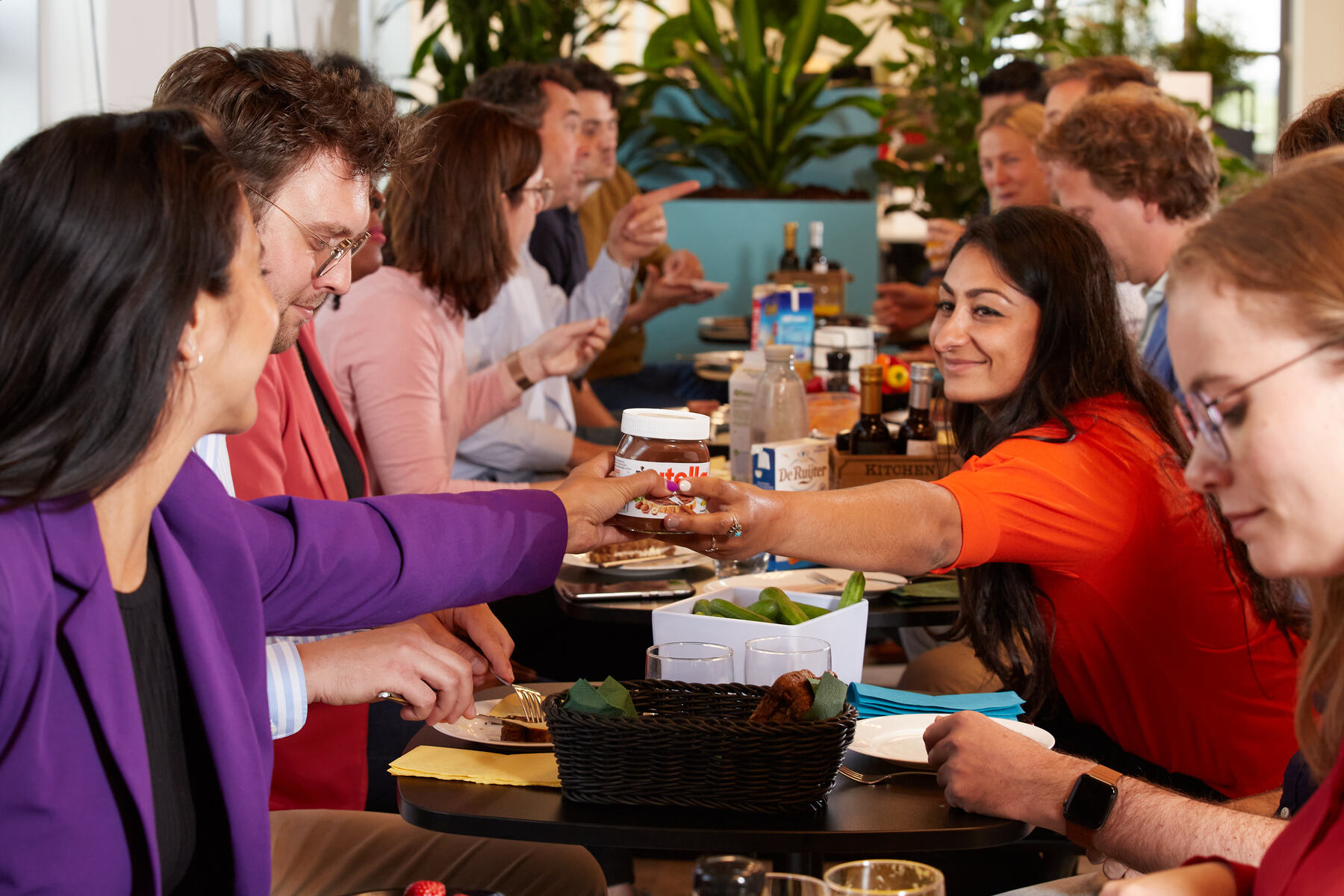 Familial
At Flux Partners, we take care of each other, embrace differences, and encourage open discussions. Flux Partners is like a family to its employees. Everyone is always willing to help each other. A family is diverse, with different characters, personalities, and opinions. It's essential that everyone finds their place within the family. We communicate with each other and work together to resolve issues.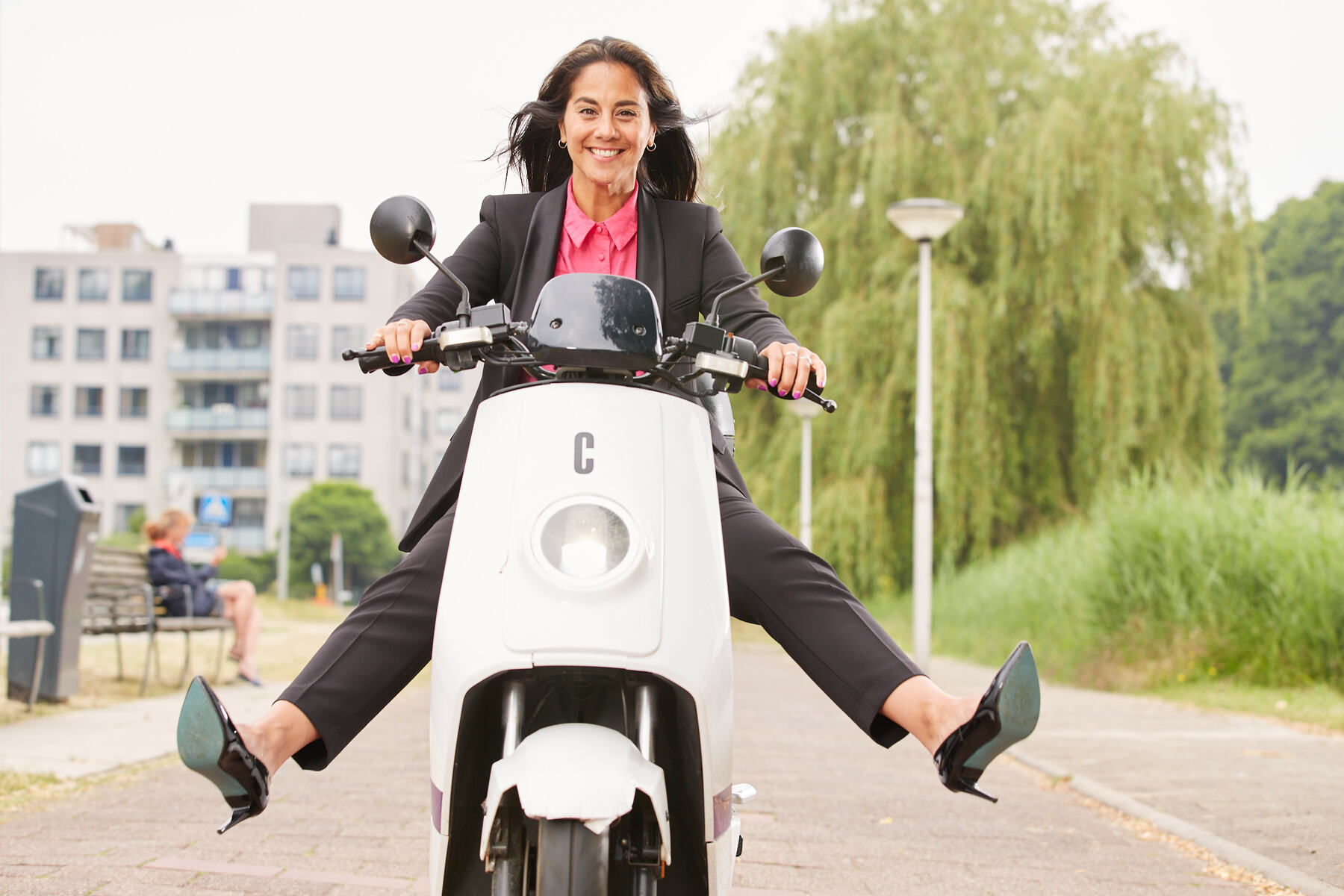 Fun
It has to stay enjoyable. In addition to an environment where we work together, Flux Partners is also characterized by a culture that places a remarkable emphasis on enjoyment. A setting in which hardworking professionals have a good time. Ultimately, this enhances performance as work isn't the only thing in life. We keep things in perspective, maintain a lighthearted approach, think in terms of solutions, and in doing so, we also have a positive impact on all the other beautiful things in life.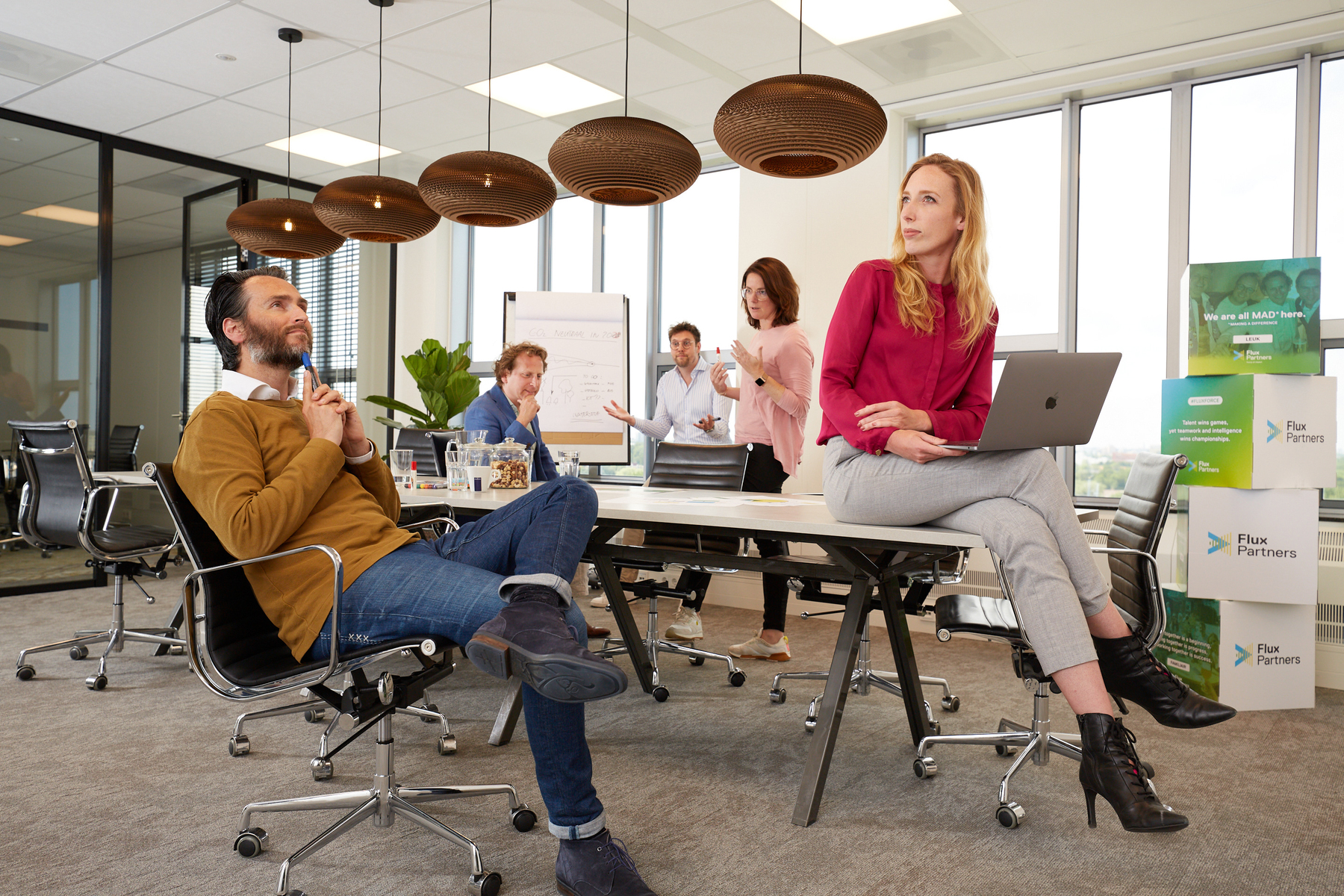 Challenging
At Flux Partners, we take people out of their comfort zones, challenge them to become better. It's essential that our work remains challenging. We don't wait around; we take the initiative ourselves and dare to push boundaries to keep evolving. We aim to activate people, and we do this by balancing reflection on content and behavior with sharpness and confrontation.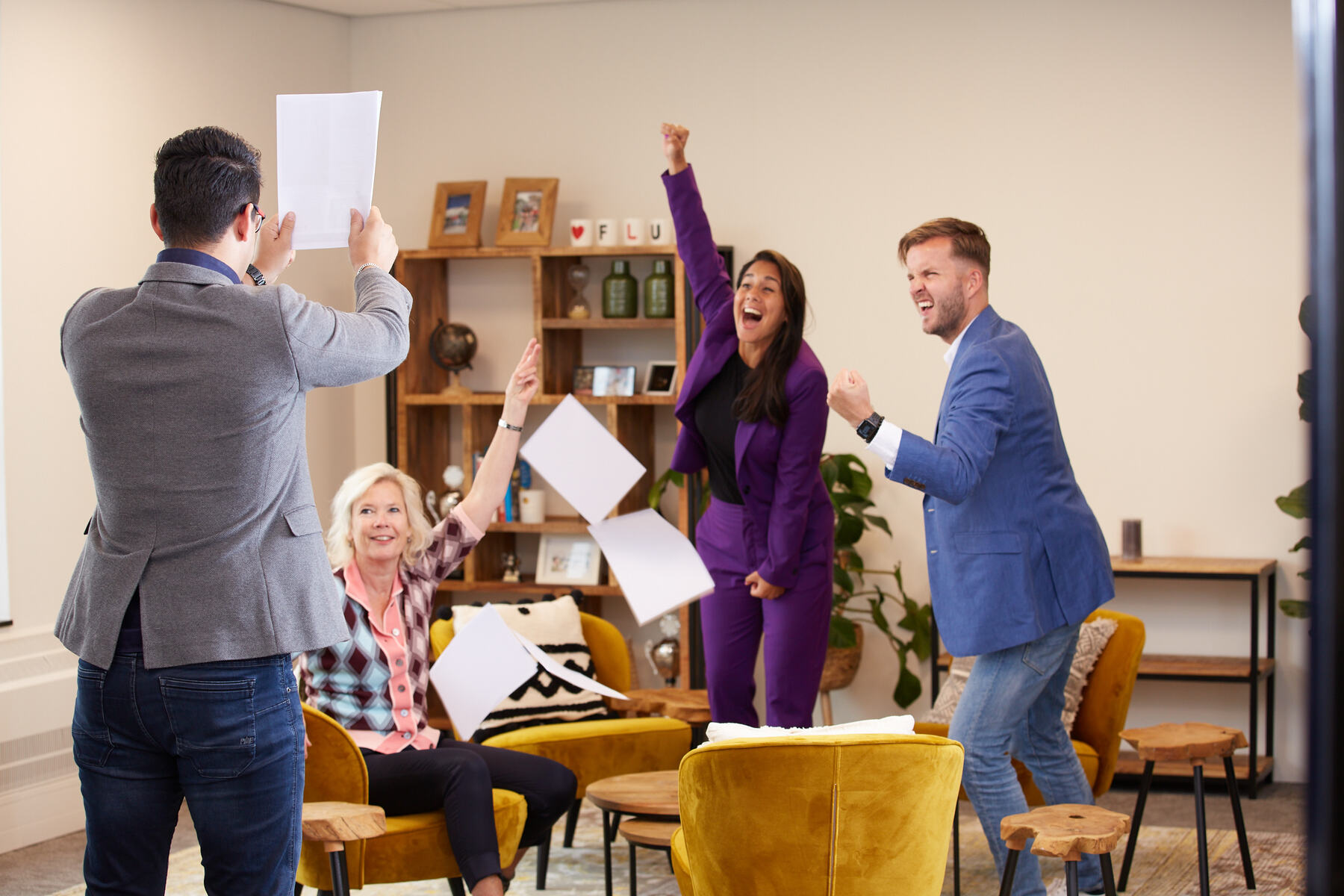 Xcellence
Everything we do, we want to do it excellently. The perfect score isn't for the teacher; it's for us. We can only achieve this by going that extra mile to deliver the highest quality. That's why we think about what's truly necessary. It makes us owners of the expected outcome. We need freedom and responsibility to be excellent. Judge us by the outcome!